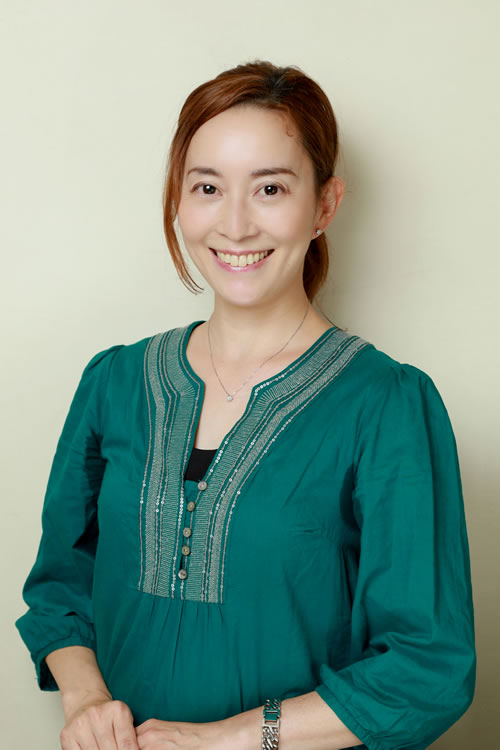 Masaho Nagasawa
Providing Classes: Rhythmic in English and Piano
Hi everyone!  Why music can make you happy and bring unfathomable sense of joy.
Music is like a touch of magic in our lives: it changes the meaning of our days, it leaves wonderful memories in our minds, it unites people.
Let's discover music's magic powers together and travel through the notes! I'd like to share the joy and pleasure that music brings to our daily lives with people of all ages, not just children! Let's have fun in English, Italian, and other languages.
Career
Masaho Nagasawa, Soprano
began my studies playing the "Koto" (a classic Japanese instrument);
In 1998 played as actress the role for a TV Drama produced by the NHK channel In the Drama Ialso performed the song "Summertime" by Gershwin.
I completed my studies with a degree in Music by the Kobe's "Yamate High School" and, in year 2000, was conferred a degree in Music by the "Kyoto University of Arts". Here, during the final concert for the newly graduated artists, I was selected to participate in another concert in Nishinomiya. After this, attended a two-years Master course in Music Arts.
In 2002 participated in a concert in Prague directed by Maestro Tetsuro Ban; She completed the Master under the supervision of the soprano Toshiko Tsunemori obtaining a degree after performing 2 recital (60 minutes each): in the first recital performed several rare Japanese lyrics, in the second recital performed several pieces taken from different European Operas.
I worked as Teacher in musical disciplines at the State High School in the Prefecture of Hyogo.
During 2005 I moved in Italy with a scholarship from the "Rotary International Foundation", initially attending the higher class of "Conservatorio O. Respighi" in Latina
In 2006 I performed the Opera "La Serva Padrona" (G.B.Pergolesi) with Baritono Giorgio Gatti in Palazzo Barberini in Roma;
Yet during the year 2006 (July), was elected for the Workshop organized by the "Teatro Mancinelli" in Orvieto for a role in the Opera "Le Nozze di Figaro", directed by Maestro Fabio Maestri.
In the beginning of 2008 I have performed a concert for the "Rotary Foundation" in the Civic Theatre of Latina.
After 2010 moved in Norway , I started to teach in Oslo International Music school. As a singing and piano, solfage teacher and vocal trainer,
Prizes and Honors
First Prize of the fourth edition of the International Competition of "Città di Castrovillari Pollino", and reached the semi-final sessions of the 2007-2008 edition of the "TIM" International Music Tournament in Verona, finishing in 4th place.
---